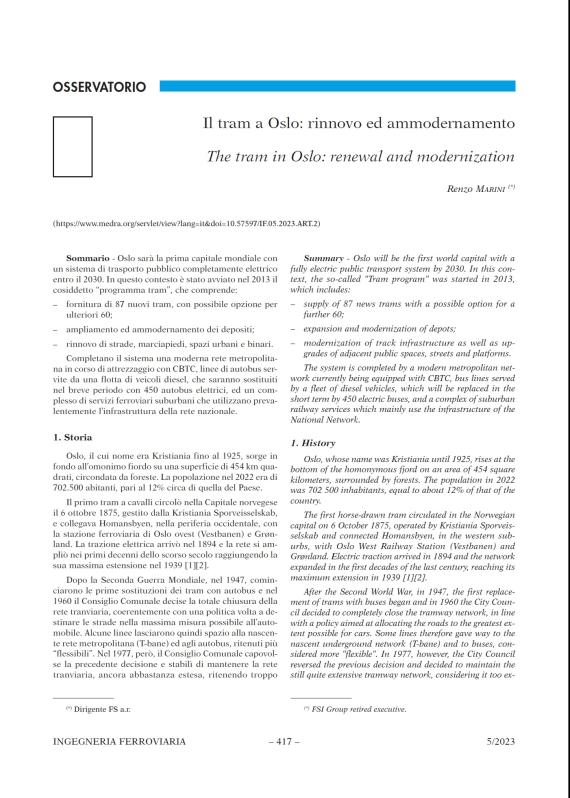 Summary - Oslo will be the first world capital with a fully electric public transport system by 2030. In this context, the so-called "Tram program" was started in 2013, which includes:
– supply of 87 news trams with a possible option for a further 60;
– expansion and modernization of depots;
– modernization of track infrastructure as well as upgrades of adjacent public spaces, streets and platforms.
The system is completed by a modern metropolitan network currently being equipped with CBTC, bus lines served by a fleet of diesel vehicles, which will be replaced in the short term by 450 electric buses, and a complex of suburban railway services which mainly use the infrastructure of the National Network.
https://www.medra.org/servlet/view?lang=it&doi=10.57597/IF.05.2023.ART.2