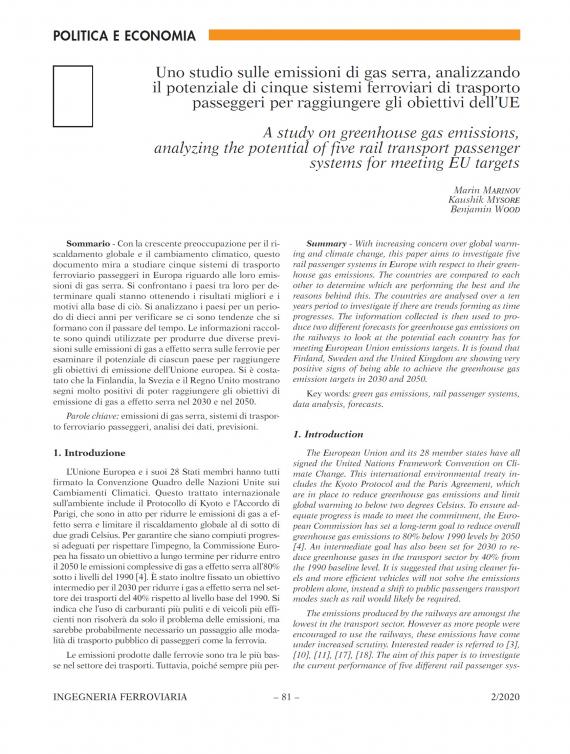 With increasing concern over global warming and climate change, this paper aims to investigate five rail passenger systems in Europe with respect to their greenhouse
gas emissions. The countries are compared to each other to determine which are performing the best and the reasons behind this. The countries are analysed over a ten years period to investigate if there are trends forming as time progresses. The information collected is then used to produce two different forecasts for greenhouse gas emissions on the railways to look at the potential each country has for meeting European Union emissions targets. It is found that Finland, Sweden and the United Kingdom are showing very positive signs of being able to achieve the greenhouse gas emission targets in 2030 and 2050.
Key words: green gas emissions, rail passenger systems, data analysis, forecasts.